I was thrilled to see Bobcat tracks in front of the trail Cam... then when I got home and saw the pics...
I couldn't believe that I had 12 Bobcat pictures... Here are a couple.. see the grouse in the second one..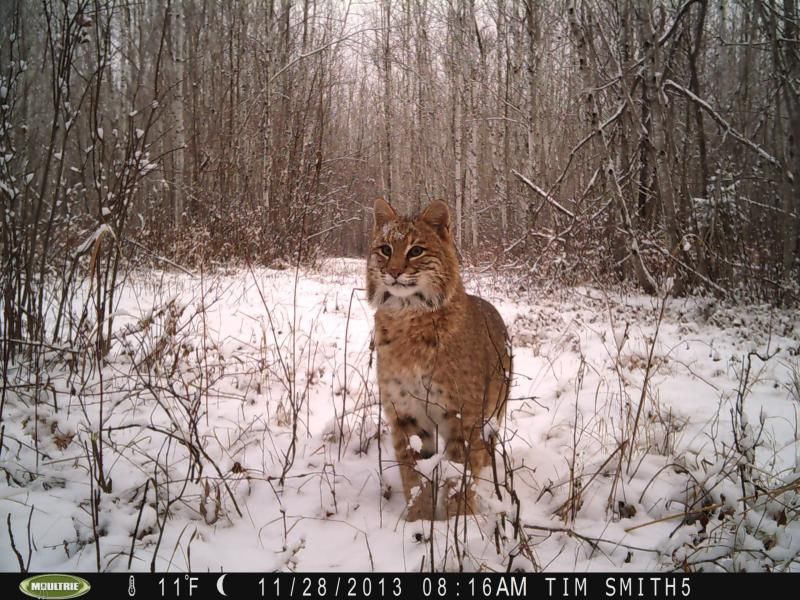 "♫ Partridge in a poplar tree…♫ " it's thinking… "Glad I'm up here!!"
I have (4) preference points... so maybe I'll end up with a tag next year...
Predatim